EuroSite Power Achieves 30% Revenue Increase in Second Quarter
EuroSite Power (EUSP – $0.81), which installs, owns, and operates Combined Heat & Power (CHP), and cooling systems in the United Kingdom, reached revenues of $542,973 in the second quarter, ended June 30, 2015, up more than 30% versus sales of $416,559 in the comparable period of 2014.
Although the Company still reported a small net loss for the quarter, it was cash flow positive for the first time in its history thanks to a UK tax incentive of $625,000 that it received in May. EuroSite Power will continue to receive such incentives annually, at least until 2018 (also see Financials below).
Becoming cash flow positive is an important event, as it will enable the Company to initiate talks with banks to open a line of credit at much more favorable terms than in the past. Because the business is capital intensive, having a line of credit will eliminate, or at least reduce, the need to raise capital through equity finance.
27 Units in Operation
During the second quarter, EuroSite Power brought two additional CHP systems in operation. In total, the Company now has 27 units up and running, totaling 2,705kW of installed capacity. At the end of the second quarter, there was a backlog of 9 units, for an additional 909kW installed capacity. The total revenue that the Company aims to generate from these 36 On-Site Utility™ agreements, is approximately $101,120,600.
Combined Heat and Power, or cogeneration, is the simultaneous production of two types of energy – electricity and heat – from a single source. Most of EuroSite Power's CHP units utilize a low-cost, mass-produced, internal combustion engine from General Motors, used primarily in light trucks and sport utility vehicles that is modified to run on natural gas.

The engine spins a standard generator to produce electricity, which is used by the customer, with any additional electricity needed simply being delivered as normal from the grid.

The heat that's generated during the process is captured from the engine's water cooling circuit, the exhaust gases and even the engine oil. This heat is then connected to the existing heating system to supply space heating, heat domestic hot water or to provide heat for swimming pools and spas.
In a recent interview with Smallcaps Investment Research, Paul Hamblyn the Managing Director of EuroSite Power, mentioned that the Company only needs 45 operating units to become cash flow positive without any tax incentives. Knowing that management is actively negotiating with about 68 parties, and that there are over 1,300 potential clients in the UK alone, puts 45 units in perspective.
More Unit Sales Expected
Of the nine units currently in backlog, three are under active construction, two will begin construction in the next four weeks, one awaits the necessary permits, and three more are in planning stage. In addition, management expects to sign up several new contracts in the current quarter.
Some potential contracts could be very lucrative for EuroSite Power. For example, it's negotiating with a major private healthcare provider to install CHP units at a large number of hospitals and health clubs. The Company is also talking with a mid-sized hotel group in the UK that has 28 properties. Decision points are expected before the end of the year.
Although EuroSite Power is currently only active in the United Kingdom, it certainly recognizes the opportunity to expand its services to mainland Europe. It most likely will do so when it has a solid operational CHP fleet in the UK.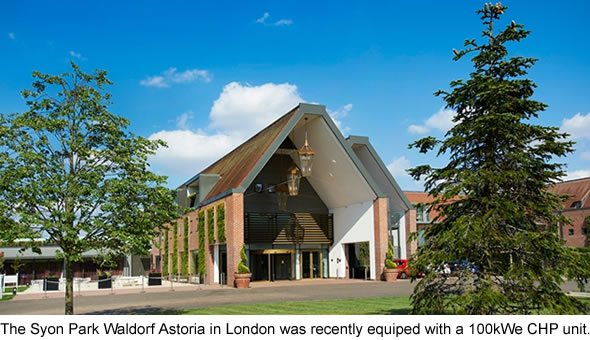 Second Quarter Financials & Balance Sheet
Revenues in the second quarter of 2015 increased considerably mainly because there were more units in operation compared with last year. The net loss for the second quarter of 2015 was 254,789, or $0.00 per share, a reduction of 28% compared with the net loss of $353,471, or $0.01 per share, in the same period last year.
Gross margins were 24.1% in the second quarter of 2015 compared to 22.1% in the 2014 period. The gross margin improvement was primarily due to the availability and efficiency improvements of the operational CHP fleet (also see Solid Margin Growth below).
Net sales for the six months ended June 30, 2015 were $1,091,027, compared to $848,743 in the same period in 2014, an increase of 28%. Net loss for the six months ended June 30, 2015 was $685,186, or $0.01 per share, compared to $1,388,140, or $0.02 per share, in last year's period, a 50% reduction in net loss.
The Company achieved non-GAAP cash inflows of $512,466 for the second quarter of 2015 and $213,479 for the first six months of 2015. This includes the collection of UK energy tax incentives.
Three Months Ended
June 30

Six Months Ended
June 30

2015

2014

2015

2014

Net Sales

542,973

416,559

1,091,027

848,743

Cost of Sales

508,951

396,652

1,014,315

796,089

Operating Expenses

280,865

381,268

744,372

714,542

(Loss) From Operations

(246,843)

(361,361)

(667,660)

(661,888)

Other Income (Expense)

(10,134)

(7,890)

(19,714)

(726,252)

(Loss) Before Income Taxes

(256,977)

(353,471)

(687,374)

(1,388,140)

Benefit from Income Taxes

2,188

–

2,188

–

Net Loss

(254,789)

(353,471)

(685,186)

(1,388,140)

Net Loss Per Share

(0.00)

(0.01)

(0.01)

(0.02)

Shares Out. – Diluted ('000)

65,747

65,747

65,747

65,747

Most important income statement data for the quarters and six months ending June 30, 2015 and June 30, 2014. Source: Company Press Release
Note that in May 2015, EuroSite Power received its initial Enhanced Capital Allowance (ECA) funds for the years 2012 and 2013 in the amount of approximately US$625,000. ECA allows operators like EuroSite Power to receive enhanced tax breaks when investing in specific technologies that deliver reduced CO2 emission and energy efficiency. The tax break currently runs through the end of tax year 2018. So EuroSite Power expects to continue to benefit from Enhanced Capital Allowances at least through the end of April 2018.
Also noteworthy is the decline in operating expenses during the quarter from $381,268 in 2014 to $280,865 in the second quarter of 2015, a reduction of 26%.
June 30, 2015

December
31, 2014

Cash and Cash Equivalents

2,186,909

3,776,852

Accounts Receivable

180,905

152,664

UK Incentives Receivable

–

636,661

Inventories

109,962

99,925

Total Current Assets

2,576,034

4,784,215

Property, Plant and Equipment

6,996,006

6,348,905

Total Assets

9,585,924

11,149,884

Accounts Payable

383,055

338,067

Note Payable to Related Party

2,000,000

–

Total Current Liabilities

2,581,543

468,319

Convertible Debentures

2,584,566

2,632,710

Loan Related Party

–

3,000,000

Total Liabilities

5,166,109

6,101,029

Total Stockholder Equity

4,419,815

5,048,855

Most important balance sheet data for the quarters ending June 30, 2015 and December 31, 2014. Source: Company Press Release
Early discussions have started with several banks to obtain a line of credit. There's no rush though, as EuroSite Power still has enough cash. Of course, if one of the larger contracts, described above, are awarded to the Company, then the line of credit would be welcome.
Solid Margin Growth
EuroSite Power's gross margin target is 35%. Although that's still a long way from the 24.1% it achieved in the second quarter of this year, the Company is implementing a number of measures to reach that goal.
EuroSite Power continues to work hard to increase the availability and efficiency of its operational fleet, as it helps to drive up the Company's margins. For example, all units will be receiving a new exhaust gas heat exchanger and trials have started to replace the mechanically timed ignition systems on the CHP units with a new electronic ignition system.
A CHP unit's availability, or up-time, can never reach 100%. Sometimes the equipment fails, it needs maintenance, or it might even be temporarily shut down because the electricity tariff from the grid is too low at certain times of the day or year to make sufficient margins.
EuroSite Power's fleet availability has seen some dramatic improvements in the first part of the year. In January 2015, the average availability was 71%. After conducting some detailed work, the availability reached 81% in the second quarter.
Efficiency, on the other hand, measures how much of a unit's input fuel is converted to energy which can then be sold to the customer. In the second quarter the average efficiency was 78%, compared with 74% in the same period last year. In the first quarter of 2015, the average efficiency was even higher, but that's logical because in the winter there's more need for thermal energy than during the spring and summer.
In addition, EuroSite Power also aims to improve its margins as of the fourth quarter 2015, as it will begin purchasing the natural gas, on which all CHP units run, at a much cheaper rate. Currently each customer buys gas from a gas supplier and EuroSite Power pays the exact same amount to the customer.
Because the Company now has 27 operational units, the amount of gas that all these units combined now use is large enough for EuroSite Power to go directly to a gas supplier to negotiate a much lower tariff. It's basically the difference between buying at retail price versus at wholesale price. This deal has the potential to considerably improve the Company's margins.
Conclusion
More and more hotels, leisure centers, and fitness clubs are seeking energy and environmentally friendly solutions for their electricity, hot water, heat and cooling needs. Because capital budgets have shrunk or disappeared, EuroSite Power's On-Site Utility™ approach, requiring no customer capital, fits today's market needs very well.
Thanks to the UK tax incentive EuroSite Power was cash flow positive for the first time in its history. This should enable the Company to the get a line of credit at a competitive rate.
Moreover, with a growing number of CHP systems in operation, EuroSite Power gets closer to becoming operational cash flow positive. According to the management team, it needs 45 operating units to achieve that feat, while it has 36 contracts signed today. In a vast market there are plenty of opportunities to reach that number.
In addition, operating margins are set to continue improving in the coming months. We also expect a great deal from the negotiations to attract one gas supplier for all CHP units.
During the conference call, following the announcement of the second quarter results, John N. Hatsopoulos, the Chairman of the Board of EuroSite Power, called it "The most exciting conference call I've done in a couple of years". He is absolutely correct. EuroSite Power is an attractive Company with lots of upside potential. Buy recommendation.