EnWave Receives Reorders from Starbucks
Less than five weeks after the start of a 16-week long trial at 3,400 Starbucks locations across the United States, NutraDried, EnWave Corporation's (TSXV:ENW – $1.03 CAD & OTC:NWVCF – $0.77 USD) subsidiary, received substantial re-orders from the large coffee chain.
Remember that Moon Cheese is part of a snack selection at Starbucks created for millions of Americans on the go during the summer months. The standard 2oz cheese packs are promoted in-store during the first nine weeks of the program, while the following seven weeks will be used to collect sales data and to determine whether the product can sell without extra promotion. Based on this trial period, Starbucks will determine if it's justified to continue selling the product.
NutraDried now received over forty reorders from different Starbucks distribution outlets that supply the stores. This leads us to believe that Moon Cheese is selling well at all Starbucks locations involved in the trial.
Before the trial commenced, it was estimated that if 2 packs of Moon Cheese were sold per day in each store, the 16-week trial period would generate $1.52 million in sales at a realistic $2 wholesale price per pack. We heard that current sales, including the reorders, are already approaching half of the projected amount mentioned above, which is an amazing achievement, knowing the trial is not even one-third over.
Next to Starbucks, and the previously announced grocery store chains, Moon Cheese further expanded its distribution into other chains in both Canada and the United States. In Canada, Moon Cheese is now also available at chains such as Choices Market, Foodland, Metro Quebec, Safeway, Sobeys. And in the United States, Winco Foods, Bartel Drugs, New Seasons, Good Earth, REI stores nationwide and CIBO Airport Stores started carrying the cheese snacks. Next to Starbucks, Moon Cheese is currently available in approximately 6,000 individual locations.
New Exclusive Moon Cheese Distributor
To accelerate sales of Moon Cheese even more, NutraDried signed a Master Supply and Distribution Agreement with Spire Enterprises Inc., a Washington-based distribution management company focused on the healthy snack and beverage categories.
Spire will be the exclusive distributor of NutraDried products in the United States. This includes all the stores and chains where Moon Cheese is already sold and potentially also Starbucks, if the coffee chain decides to continue selling the cheese snacks after the trial.
In return, Spire is obligated to purchase a certain amount of product on a quarterly basis so that NutraDried is, at least, cash flow positive. This way, EnWave won't have to invest any more money in NutraDried. Even to the contrary, the subsidiary will most likely become a cash contributor.
Spire's management team includes former senior Pepsi bottling executives with domestic and international expertise in marketing, distribution and sales activities. The company will leverage its vast network of distribution relationships, including Pepsi bottling distributors throughout the U.S., to aggressively market NutraDried's product portfolio.
Milne Fruit Ramping Up Sales
EnWave also amended and expanded its existing commercial royalty-bearing license with Milne Fruit Products, a processor and global supplier for the industrial food ingredient and beverage markets.
Milne entered the dried fruit market a couple of years ago positioning MicroDried products as pure, healthy alternatives to sugar-infused offerings. All these products are produced with EnWave's MIVAP dehydrator. The expanded license enables them to create products from mint, sweet potato and beets.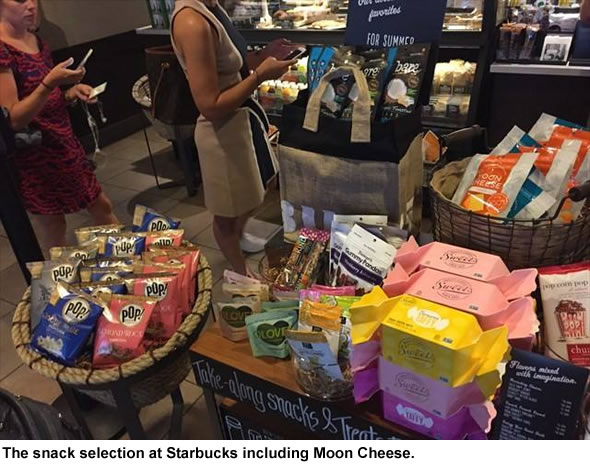 After an extensive product and market development effort, Milne's MicroDried products have been gaining traction with a growing network of customers. As a matter of fact, the Washington based food processor has recently ramped up its production to satisfy significant orders from several major food companies.
Milne's current MicroDried products are all-natural whole fruit pieces and powders with no added sugars, flavors, colors or preservatives. Independent third-party testing comparing MicroDried products to air-dried and freeze-dried products in a variety of applications revealed overall superiority in appearance, flavor and texture.
The fruit products are available in several moisture ranges from crunchy to chewy, offering a wide scope of applications from hot and cold cereals to baked goods, trail mixes, granola bars, baking mixes and more. Additionally, each MicroDried item retains vital nutrients; offering high levels of polyphenol antioxidants, which are ideal for new health and wellness consumer products.
Conclusion
Moon Cheese may very well become the snack that puts EnWave on the map. The first blockbuster product. The large amount of reorders from Starbucks again indicate that Moon Cheese is wanted by consumers. The reorders also increase the possibility that the cheese snacks become a permanent item at the coffee chain.
It's a smart move to let the experienced professionals of Spire Enterprises handle the distribution of NutraDried's products in the United States. It should rapidly boost sales and it'll make the subsidiary immediately profitable.
The addition of the three newly licensed vegetable products has broadened Milne's product offerings for their established commercial market segments. These supplementary products are expected to bring even more momentum to the growing success of the MicroDried brand.
EnWave's stock price reacted nicely to this week's excellent news flow. It finished the week up 20% compared with last week's closing price of 86 cents. We believe this is only the beginning as the Company keeps making significant progress, almost on a weekly basis. Buy recommendation.