Partnerships With Cannabis Producer and Food Processor Build Additional Growth Prospects For EnWave Corporation
The growing acceptance of cannabis around the world, both for medicinal and recreational use, portends to a rapid growth rate that is projected for cannabis producers. As former prohibitions and restrictions on cannabis are withdrawn all over the world, producers are evolving to develop and supply premium brands. This trend has opened new doors for EnWave Corporation (TSXV:ENW – $1.24 & OTC:NWVCF – $1.02 & Frankfurt:E4U – €0.83) as the Company provides a superior method for dehydrating plants.
This week, EnWave announced further progress on its partnership with Tilray. Recall that in November 2017 EnWave reported the sale of two Radiant Energy Vacuum (REV) drying machines to the Canadian cannabis producer. This first small-scale 10 kW REV dryer was shipped to Tilray to initiate commercial production and for advanced product development. A second, larger-scale, continuous 60kW commercial REV machine will be shipped to the Licensed Producer before mid-2018 to initiate large-scale commercial production.
Now Tilray has taken the next step. In June 2016, Tilray became the first North American producer of cannabis to legally export into the European market. The company subsequently was granted a cultivation license to produce cannabis in Portugal, with a distribution channel to several countries in the EU. Logically, Tilray has expanded on its Canadian license agreement with EnWave, to also enable REV processing of cannabis in Portugal to serve the European market. This is an important milestone for EnWave as it represents the first time its REV machines will be engaged in processing cannabis outside of the Canadian market.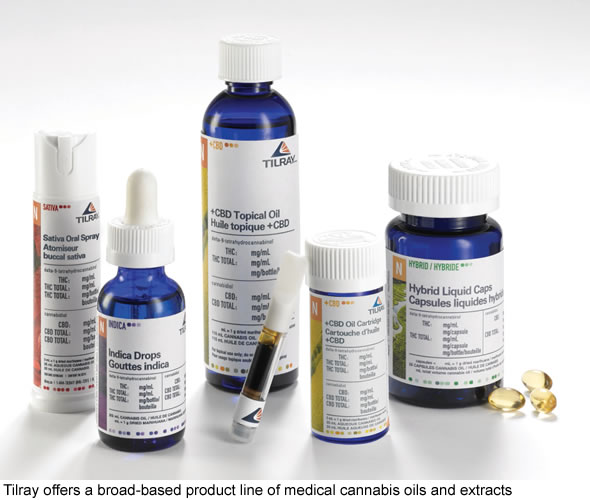 In order for Tilray to retain its exclusive license from EnWave, the cannabis producer is required to purchase a large-scale REV machine prior to July 2018 for installation at its facilities in Portugal.
Securing a Beachhead in International Cannabis Markets
Tilray operates in eight other countries worldwide, including Germany, New Zealand, and Australia, providing a diversified line of medicinal cannabis, oils and extracts. Considering the positive relationship established with Tilray so far, it suggests that the company will move towards further growth opportunities with EnWave in the future. In effect, this is a natural progression for Tilray to maintain its competitive advantage in a rapidly evolving sector.
While the regulatory regime may vary from one country to another, the superior processing capacity afforded by REV technology is likely to motivate producers in other jurisdictions to seek a licensing arrangement with EnWave in the emerging legalized cannabis market.
New License Agreement in Food Processing Sector
A second royalty-bearing license agreement was announced this week, with Nomad Nutrition Limited. The Canadian based food company has an interesting and innovative history, creating healthy dehydrated food products that provide nutritional energy-packed meals. Nomad has established its niche marketing to backpackers, hunters, and outdoor enthusiasts. The high quality product line is known for its rugged appeal to adventurers while also offering a gourmet taste experience.
While EnWave has partnered with several companies that are active in the food processing sector, this agreement with Nomad is the first one in the meals-ready-to-eat market vertical. Nomad has committed to buy a 10kW REV machine to begin commercial production of its organic health foods.
Prior to signing the License, Nomad was using EnWave's pilot plant facility to toll manufacture its line of innovative and healthy ready-to-eat meals. After successfully launching Hungarian Goulash, Indian Red Lentil Stew, Kathmandu Curry and Irish Shepard's Pie meals, Nomad determined that the business opportunity justified investing in their own REV machinery. Once again this demonstrates the willingness of EnWave to work directly with potential clients to build stronger partnerships and ultimately, sales growth.
Conclusion
Thanks to the two deals reported this week, EnWave is positioned to make inroads at an early stage in two markets that demonstrate huge growth potential.
The installation of a REV machine in Portugal with Tilray represents the first direct production overseas for EnWave in this important growth sector. Moreover, the Tilray partnership offers the opportunity to secure similar deals in other countries.
Growth in the more conventional processed food sector is also at hand as the advantages of REV technology attract new companies and create a wider spectrum of products in development. It is also notable that Nomad is just the most recent addition among a growing base of companies in this sector that have been motivated to change the way they process their product lines due to the benefits of using the REV machines.
These successful partnerships continue to build a diversified client base, spread across multiple sectors. While the REV machine sales contribute to operating cash flow for the Company, the recurring royalty payments that are structured in each license agreement, have the potential to contribute significant annuity-like revenue going forward. Recommendation Buy