NSGold Expands Properties and Cash Position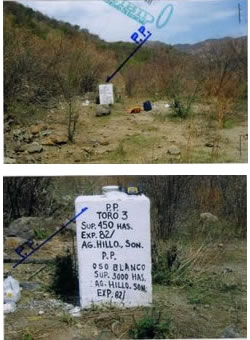 NSGold Corp. (NSX – $0.59) staked an additional 3,000 hectares of land near its Dios Padre Silver property in Mexico. Both the historic Dios Padre mine and these newly acquired claims lie in the Sierra Madre Oriental, which is the host environment for significant gold and silver deposits, including those found in the nearby Sahuaripa, Mulatos, Dolores and Ocampo mining districts.
Because NSGold's geologists see huge potential in the Dios Padre area, they wanted to expand the Company's holdings. The current 285 hectares Dios Padre mine, however, is completely surrounded by properties owned by other mining companies. NSGold's solution, was to stake all the claims surrounding the other parties. So now, Dios Padre is the center, surrounded by third parties which in their turn are surrounded by NSGold.
These new claims are all contiguous and were acquired cheaply as they had no actual owners and could therefore be simply staked with the state of Mexico.
Exploration Work
A couple of weeks ago, NSGold started a $700,000 Phase I exploration program on its historic Dios Padre mine to systematically map and identify new targets in preparation for follow-up drill programs. The Company's geologists will certainly take a very good look at the newly staked claims as well while they're there.
Sprott Private Placement
NSGold also plans a private placement of about 8.6 million common shares (close to 20% of shares outstanding after the placement) at $0.51 per share,* for gross proceeds of up to $4.4 million. These funds will mainly be used for the silver projects, which will soon be spun-off in the new Company, NSX Silver Inc.
Noteworthy is the fact that Sprott Asset Management LP will subscribe to all shares offered in this private placement.
Sprott Asset Management LP, and its founder Eric Sprott, are among the best known names in the precious metals investment industry. Both have been awarded many times over the past years with their excellent performance.

As a result of Sprott's strong reputation, NSGold's stock traded over 1 million shares the day of the announcement, almost 20-fold a regular day's volume. The private placement is expected to close around August 16, 2011.
* When the private placement was announced, the 15-day average share price of NSGold was 50 cents.
Conclusion
With an expanding portfolio and enough money in the bank to develop those high potential properties, I'm very confident with my position in NSGold.
For important disclosures, please read our disclaimer.